I was so excited when this adorable couple reached out to me for their wedding photography. The excitement grew when I found out they wanted to have a snowy winter engagement session in northeast Iowa!
We had an unusually mild December, so I crossed my fingers we would have a snowy weekend this winter and it worked! This actually happens to be the snowiest winter since we moved to Iowa! Maybe I jinxed us? On the bright side, it made for an absolutely breathtaking engagement session. I am so excited to share a few of my favorite images from their snowy/steamy session with you!
(Yes, I even shared a few climbing through the snow banks, this is real life folks!)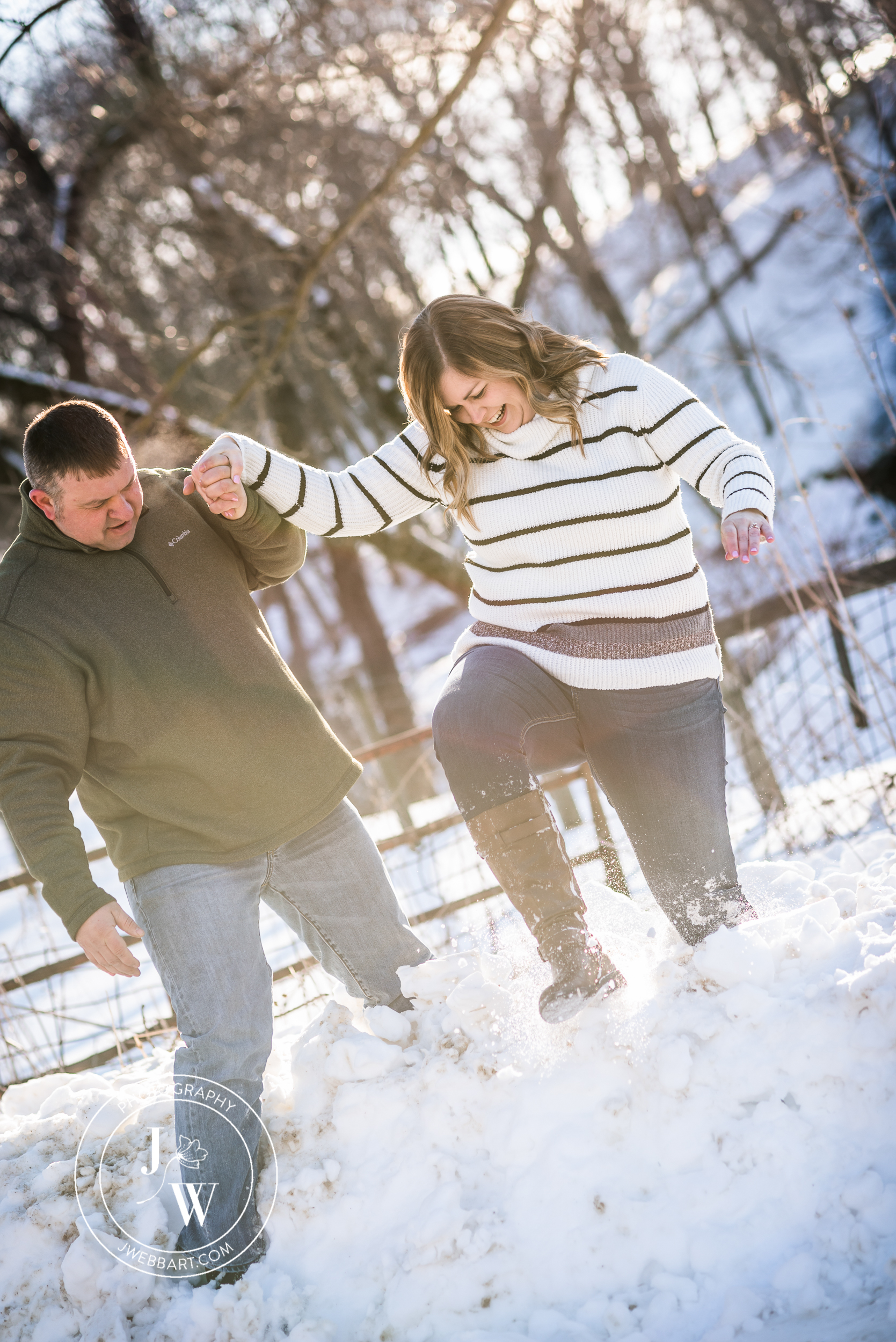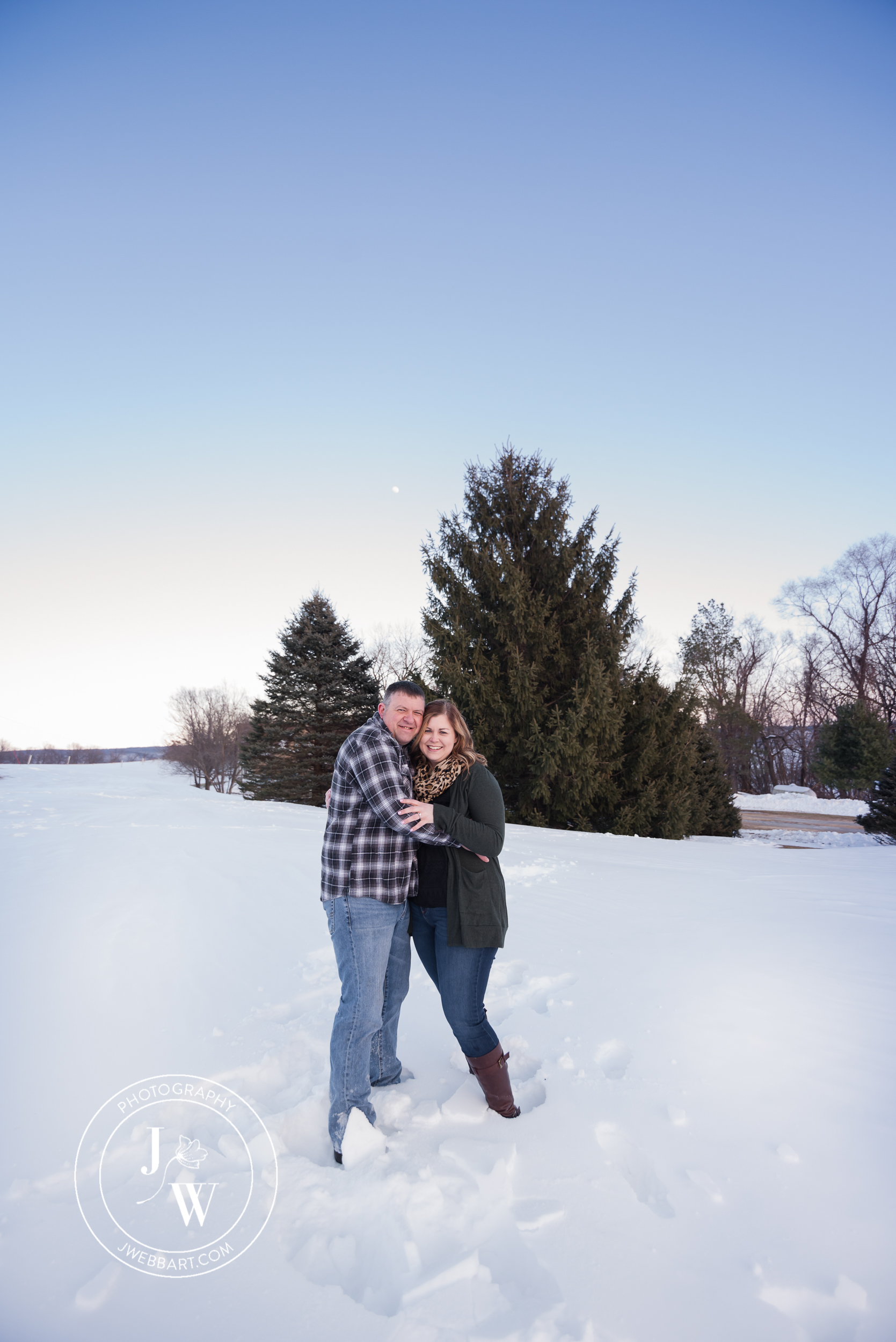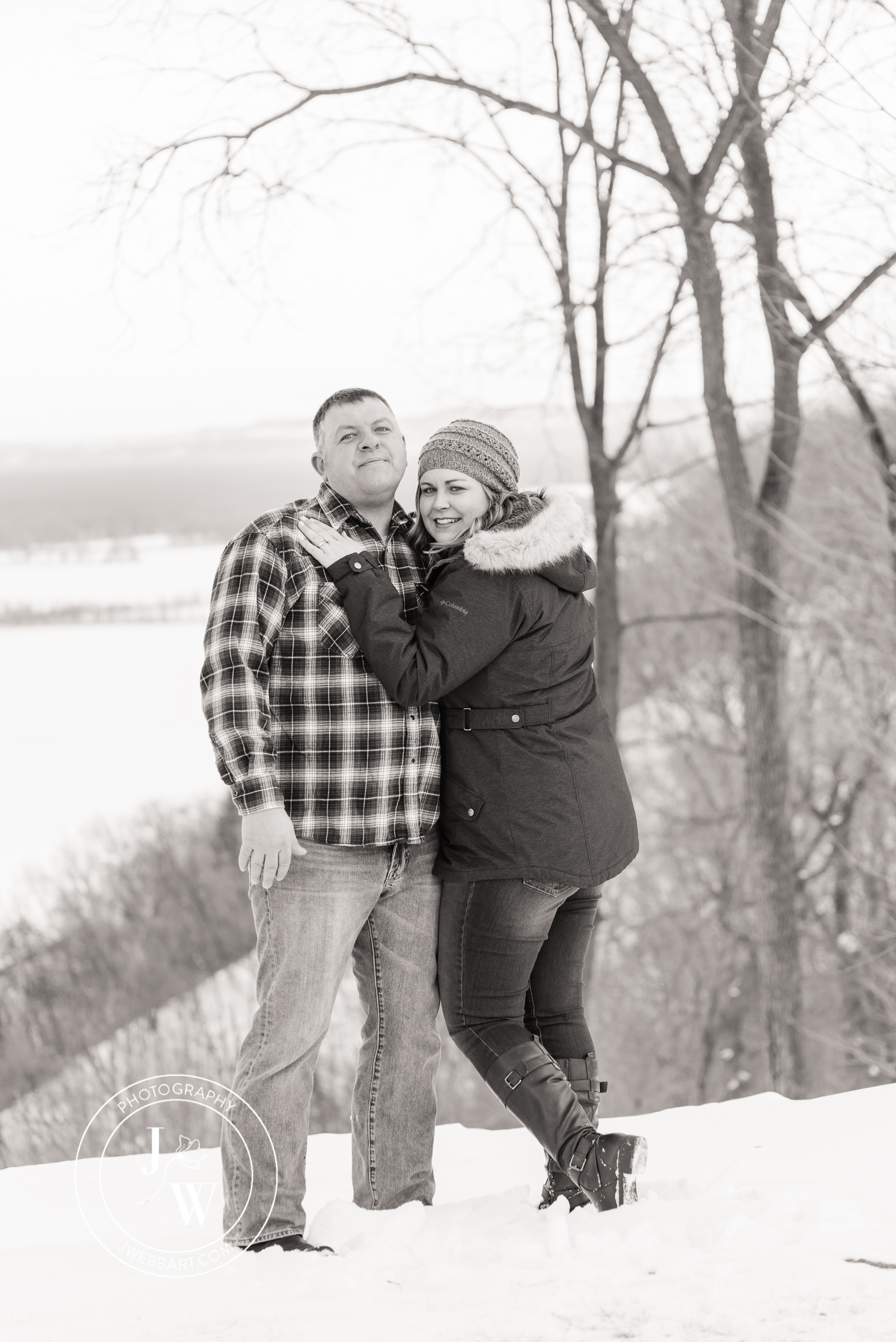 We had so much fun you wouldn't guess it was 20 degrees! We laughed, we hiked through a snow covered field, enjoyed views of the Mississippi, and spent the afternoon on the land she grew up on.
It was perfect.
These two are so charismatic, laid back and fun to work with! They're also gorgeous, just look at those smiles!! One of my favorite things to photograph is love and laughter. It sounds cheesy, but it's the truth! I seriously smiled the entire time I was editing through Kayleen and Jeremiah's engagement session. Kayleen's smile is contagious and I was so impressed they were able to make a cold day look so cozy!
Somehow we actually warmed up by the end of the session! Or, maybe our hands were just numb? Either way it was totally worth it! They were both troopers during their snowy/steamy winter engagement session and I cannot wait to photograph them again in the sunshine of summer when they say, "I do!"
Kayleen + Jeremiah
I am so excited to document this joyful time for y'all! You're such a fun, loving, beautiful couple and I hope these photographs warm your hearts for years to come.
♥
Jillian